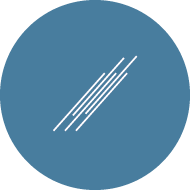 Enviromental Involvement and Education for young entrepreneur and volunteers
The project 'PeakED: Enviromental Involvement and Education for young entrepreneur and volunteers' aims to build capacities and co- develop – through a bottom-up participatory process that involves value chain actors, stakeholders and policy-makers – relevant policy frameworks across Europe for the establishment of new or upgraded/upscaled value chains that contribute to the resilience and sustainability of mountain areas to climate change.
The project will act in order to protect, restore and promote sustainable use of terrestrial ecosystems, sustainably manage forests, combat desertification, and halt and reverse land degradation and halt biodiversity loss, adapting parallel the vocational education and training to labour market needs promoting the youth entrepreneurship including social entrepreneurship and the active citizenship and the young's people volunteering initiatives at the fight against climate change and the action of the environment sustainability.
WP1: Project Management
WP2: Dissemination, Exploitation, Communication
WP3: Study Cases and Toolkit
WP4: Green Innovation
WP5: Volunteers and Local Communities
The main desired impacts which project have aim to made is :
– to promote a new training approach as an innovative way to support young people and local communities in mountain
areas around Europe regardless of their regional peculirities,
– to promote an importance of transnational partnership among different organisations and stakeholders networking as a
great opportunity for more efficient educational process by implementation of innovative approaches as well as good
practices.
Topic: Green skills
Tackling geographical remoteness and involving rural areas
Youth employability
Programme: Erasmus+
Sector: KA220- Cooperation partnerships in Youth Education
Project ID: KA220-YOU-7CEA5322
Website: Pending
Start Date: Pending
End Date: Pending
Total Grand: 250,000€
Funded by the European Union. Views and opinions expressed are however those of the author(s) only and do not necessarily reflect those of the European Union or the European Education and Culture Executive Agency (EACEA). Neither the European Union nor EACEA can be held responsible for them.
INNOVATION HIVE
🇵🇱 DANMAR COMPUTERS SP ZOO
🇧🇬 Balkan Bridge

AENOL- Organisation of local authorities of the perfecture of Larissa S.A. 

WELL GROW – ΣΥΝΕΡΓΕΙΕΣ ΓΙΑ ΤΗΝ ΚΟΙΝΩΝΙΚΗ ΕΥΗΜΕΡΙΑ
🇯🇴 Desert Bloom for Training and Sustainable Development